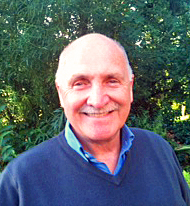 Helping you become the person you would like to be
There are many reasons why consulting a counsellor or psychotherapist could be right for you. Perhaps you wish you were more positive and happy, or less angry or anxious. Maybe you long to be more successful at forming happy and stable relationships. These are all areas of your life where I can help you make significant and lasting improvements.
Find out more
Alternatively, you may be looking for help with addiction or compulsive behaviour related to drink, drugs, sex or eating. These are all areas where I specialise - helping you to understand the causes of your behaviour and to make a positive and lasting change.
Find out more.
I have also helped many people to overcome issues such as grief or depression, and to cope with chronic illness or burn out through overwork.
My approach is caring and supportive. I work with you to identify the changes you want to make in your life, and then give you the help and emotional resources to start making a change for the better. Normally people see a marked improvement after just a couple of months.
You've taken the first, positive step towards dealing with your issues by finding my website. Now take the next one and call me on 07956 832821.
Psychotherapy and Counselling Sessions, Exeter and Taunton
An initial phone consultation is completely free and will allow us both to decide whether I can help and whether we should meet and begin a short-term or longer-term course of therapy. Thereafter, sessions cost £50 per hour, which is a small investment to make in your wellbeing and your future. In addition to my consultations in Exeter and Taunton I also support clients via Skype.
I help clients throughout Devon and Somerset with psychotherapy and counselling support.